---
This page may contain affiliate links. In addition to sharing our personal experiences, we often write about products and services that we use ourselves or that we believe would be a helpful resource for you. To support our work, and remain a free website, we receive a commission from some of the links we share.
It may not really be new, but I didn't know about it until this week…
The Scrapbook Warehouse is located in Opry Mills Mall in Nashville.
I was hoping that all of the 'Mills Malls' has this store, but unfortunately they do not. It looks like the Scrapbook Warehouse is only here in Nashville.
If you're not in the Nashville area, you can take advantage of the Scrapbook Warehouse through their website.
There are a few things you may be interested in:
Related Article: Scrapbooking and Stamping Supplies near Nashville, TN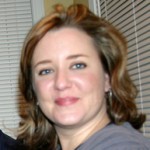 Cardmaking is my jam! I enjoy using rubber stamps and scrapbooking materials to make my own homemade cards. I use Stampin' Up products for a lot of my cards.