---
We write about products and services that we use. This page may contain affiliate links for which we receive a commission.
Looking for a way to create a new look, using those old rubber stamps?
This might be the answer for you…
Using plain self-adhesive address labels that you can buy just about anywhere, you can create a mosaic look for cards and scrapbook pages.
Here is the mosaic technique from Stampin' Up.
TIP: Print out a copy of the photograph you want to display using mosaic tiles, to avoid cutting that precious original!
This video shows how to create your own faux mosaic stamp: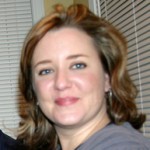 Cardmaking is my jam! I enjoy using rubber stamps and scrapbooking materials to make my own homemade cards. I use Stampin' Up products for a lot of my cards.