---
This page may contain affiliate links. In addition to sharing our personal experiences, we often write about products and services that we use ourselves or that we believe would be a helpful resource for you. To support our work, and remain a free website, we receive a commission from some of the links we share.
If you're going to make any Valentine cards this year, this is the time for getting your supplies in order.
This is my Valentine's Card design for this year, but I wouldn't suggest it if you have alot of cards to make since it's a bit time-consuming.
I'll be posting another design later this week that will be easier and quicker in the event that you have lots of cards to make.
How To Make This Card
The following products & techniques were used to make this Valentine card:
Cardstock – Stampin' Up White and Real Red
Stamp Sets – By Definition background stamp and All-Year Cheer1
I've had scraps of mulberry paper that I've been looking for an excuse to use, so this is what I came up with.
The most difficult part about doing this card was lining up the stamped 'Love' to cut the hole in the white cardstock. The word 'Love' was embossed in black to make it pop a bit.
Have fun!
Other DIY Valentine Card Ideas
Stampin' Up Non-Valentine Love Cards
Handmade Card Idea: Olive You

Hand-Picked Valentine Card Ideas On Pinterest
Fun Handmade Valentine Ideas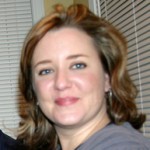 Cardmaking is my jam! I enjoy using rubber stamps and scrapbooking materials to make my own homemade cards. I use Stampin' Up products for a lot of my cards.