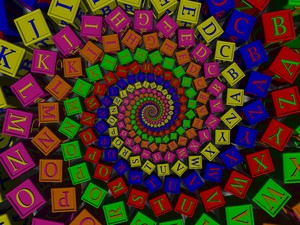 Following are the best places to find fun fonts for your scrapbook pages.
I refer to these often — especially if I'm looking for something really unique and different.
Most are free to download (for personal use only).
These are my favorite places to find scrapbook fonts:
dafont (I like how you can enter the text of your choice to see what it will look like in each font)
Font Garden
Scrap Village
1001 Fonts
Font Freak
Simply The Best Fonts
Free Scrapbook Fonts
Urban Fonts
Font Empire
Pixilate Fonts (most are FREE)
Free Digital Scrapbooking Fonts
Iconian Fonts
Font Space Scrapbooking Fonts
Roto Design
Font File
Here are 10 free fonts with Commercial-Use License!
NOTE: Please keep in mind that the individuals who created each of the fonts has devoted a lot of time and effort to come up with something that others will enjoy and find useful. If you find one that you really like, it's common courtesy to give a small donation (online, via Paypal usually) to the font's creator. I did this for a handful of fonts that I found myself using over and over again.
...