---
This page may contain affiliate links. In addition to sharing our personal experiences, we often write about products and services that we use ourselves or that we believe would be a helpful resource for you. To support our work, and remain a free website, we receive a commission from some of the links we share.
Here is another easy Christmas card idea, using Stampin' Up products.
This is going to be a busy month.
I hope to do at least a few cards each week, so keep checking back for updates.
Now, for the list of supplies I used on this card…
Stampin Up cardstock – Tempting Turquoise, Whisper White, Creamy Caramel
Stampin Up ink – Tempting Turquoise, Creamy Caramel, Real Red, More Mustard
Stampin Up stamp sets – Ho-Ho-Holidays, Bundle Up, Jumbo Alphabet
Extras – twill tape
I almost always use Stampin' Up products, but this look can be achieved using other products as well.
More DIY Christmas Card Ideas
Lots Of Handmade Christmas Card Ideas
Stampin' Up Christmas Cards
Christmas Cards Made With Stampin' Up Products
DIY Christmas Card Ideas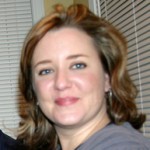 Cardmaking is my jam! I enjoy using rubber stamps and scrapbooking materials to make my own homemade cards. I use Stampin' Up products for a lot of my cards.