---
We write about products and services that we use. This page may contain affiliate links for which we receive a commission.
If you're like me, you look for ways to 'fill up' a card before sending it out.
Don't forget to look at your stash of patterned paper scraps as a way to add interest to your cards.
(You are keeping those, right?)
How To Make This Card
I do a lot of 6×6 scrapbook pages, so I typically have at least half of a 12×12 patterned sheet of paper leftover.
Use those small scraps for your cards!
Other supplies used on this Valentine's Day card are:
Cardstock – Stampin' Up Whisper White
Ink – Stampin' Up Baroque Burgundy
Stamp Sets – Stampin' Up All Year Cheer I
Ribbon – Stampin Up' White Grosgrain
I love Stampin' Up products and use them whenever I can.
You can certainly use any other products to make this Valentine's Day card. Just use the idea and make it your own!
Other DIY Valentine Cards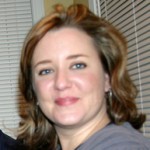 Cardmaking is my jam! I enjoy using rubber stamps and scrapbooking materials to make my own homemade cards. I use Stampin' Up products for a lot of my cards.