This post may contain affiliate links. If you buy thru these links, we may earn a commission at no additional cost to you.
---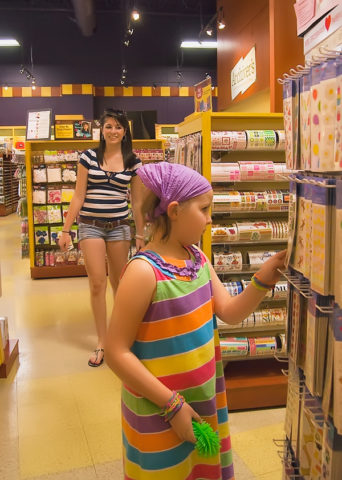 These days you'll find that Scrapbooking and Rubber Stamping have become very popular hobbies.
If you aren't doing it, chances are you know someone who is – and they're bound to get you hooked on it.
I was able to resist it for a couple of years, but much to my husband's dismay it didn't last. (Those supplies can be expensive, you know!). While traveling out of town, I love to find new scrapbook and stamp supply stores. Each one is different and I leave with new ideas and inspiration… and a lighter pocketbook.
In an effort to help you find scrapbook stores that you may not have found, I wanted to share my favorite places in the area to get my "fix".
Nashville Area Scrapbook Stores
In no particular order (UPDATED):
Archivers – 1735 Galleria Blvd, Franklin, TN
Scrap It – 4620 Lebanon Pike, Hermitage TN
The Scrap Room – 141 Adams Lane, Mt Juliet, TN
The Crop Shop – 9100 Carothers Parkway, Franklin TN
The Sassy Scrapper – 2933 Medical Center Parkway, Murfreesboro TN
Creation Station – at The Factory in Franklin TN
Paper Moon – 7097 Old Harding Road, Nashville TN
Wishful Thinking – 150 Old Schol Way, Nashville TN
Of course you have the standard craft stores located all over the middle Tennessee area:
Don't forget to check for the latest coupons!
You can even find rubber stamps supplies and scrapbooking supplies at places like Target, Walmart, and even Walgreens these days!
Most of the "specialty stores" also offer hands-on classes and crop times. If one of these stores is near you, visit them to check their calendars. Chances are you'll find a class you want to attend!
If you have a favorite place, post a comment here and share it with the rest of us.
Scrapbook Stores Beyond Nashville
Looking for Tennessee scrapbooking stores beyond the Nashville area?…
Cardmaking is my jam! I enjoy using rubber stamps and scrapbooking materials to make my own homemade cards. I use Stampin' Up products for a lot of my cards.