Looking for an easy Christmas craft idea?
Have some extra scrapbooking paper lying around?
Here's a great idea: Make your own DIY Christmas ornaments from leftover scrapbook paper!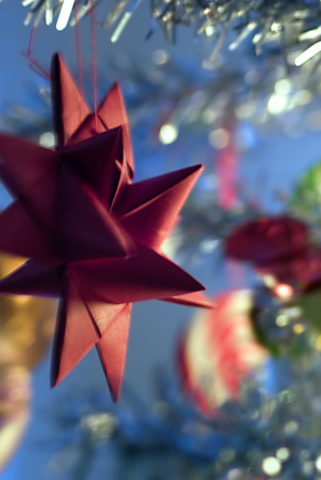 Handmade Paper Ornaments
Here are lots of great tutorials for DIY paper ornaments in various shapes, sizes and colors!…
#1 – Paper Heart Ornament via ReeseDixon.com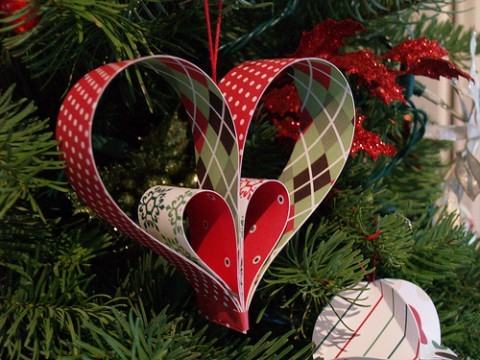 #2 – Paper Onion Christmas Ornaments via RachelSwartley.com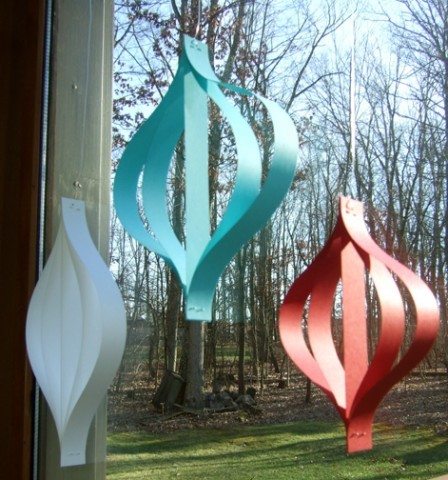 #3 – Paper Ball Ornaments via OhMyHandmade.com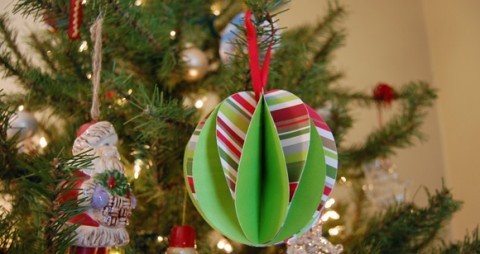 #4 – Double-Sided Paper Ornaments via InkspiredCreations.com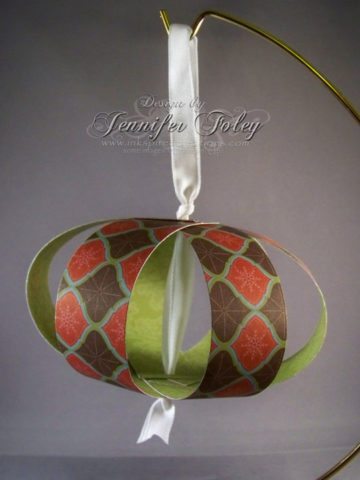 #5 – Scrapbook Paper Ornaments via StampinChick.blogspot.com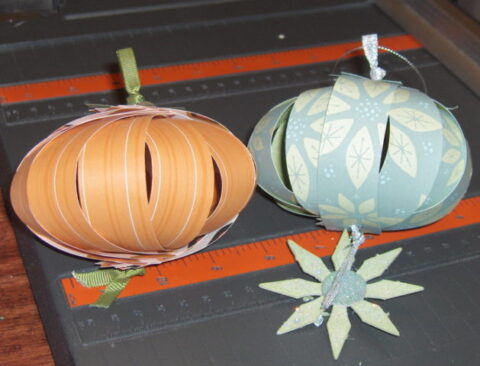 #6 – Rolled Paper Ornaments via PaperPlateAndPlane.wordpress.com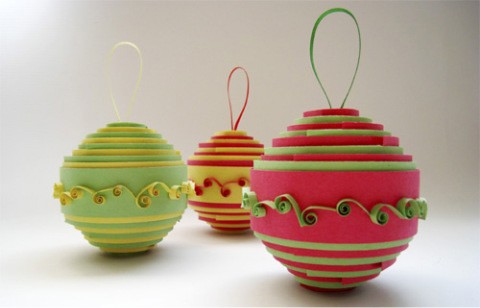 #7 – Flower Shaped Paper Ornaments via HowAboutOrange.blogspot.com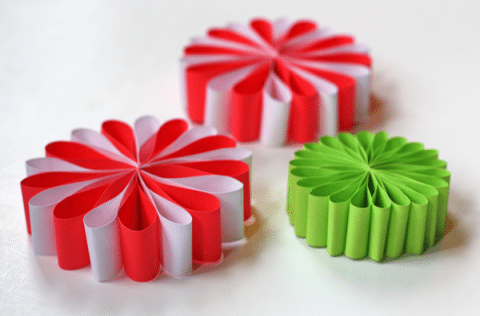 #8 – Star Paper Ornaments via TheCraftySisters.com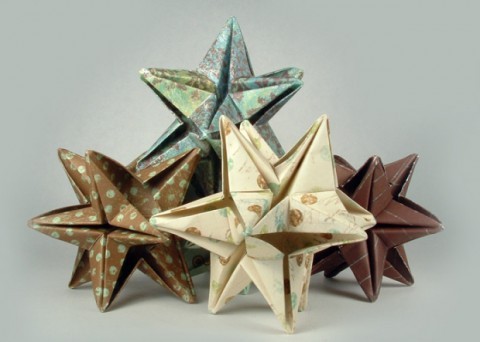 #9 – Glitter Paper Ornaments via IrishItalianBlessings.com
#10 – 3D Paper Star Ornaments via AnneKata.com
DIY Paper Ornaments With Some Weight To Them
And finally, if your Christmas tree branches can handle the weight of a wooden block, here's how you can make square ornaments using leftover scrapbook paper.
For a slightly lighter base, check out these styrofoam paper ornaments and these styrofoam tissue paper ornaments. They're both super cute!
A glass ball would make another unique base for DIY ornaments, as seen in these glass ball ornaments covered with sheet music.
A few more Christmas ornaments made from scrapbook paper here.
...