Great news – I just found a new source for cheap scrapbooking supplies!
I knew that the Oriental Trading Company was a good place to get party supplies, but I had no idea they carried scrapbooking supplies.
Check out all of the Scrapbooking supplies that they have to offer.
More importantly, look at those prices!!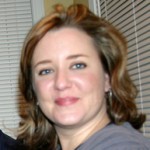 I live in Brentwood, Tennessee and write about fun things to see & do there. I also enjoy using rubber stamps and scrapbooking materials to make my own cards. I use Stampin' Up products for a lot of my handmade cards.
...